KOFICE 'Korea Joa Project': Day 2 - Hangul Celluloid Travelogue
The 2015 Busan International Film Festival - Opening Ceremony
Yesterday (Saturday, 3 October) while travelling from Busan back to Seoul, I wrote an insanely long and deeply involved travelogue piece on why attending the 2015 Busan International Film Festival Opening Ceremony was of far deeper personal meaning to me than almost any other event you could care to name. However, while that article was, I feel, valid, on re-reading it I realised the majority of its content was at best overkill and at worst entirely redundant. For, those of you visiting this page are here for one reason and one reason only, to see the video of film stars on the BIFF red carpet and get a brief overview of the event as a whole.
So, in the interest of succinctness: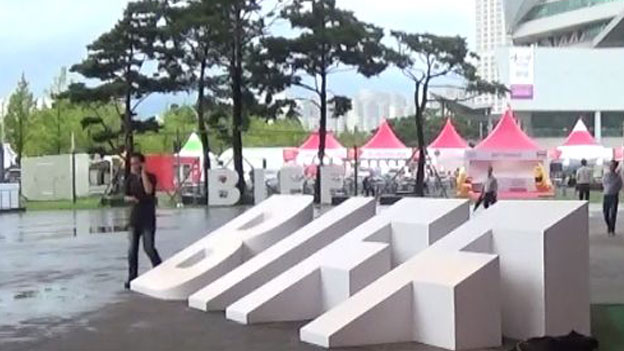 On arriving at the Busan International Film Festival in Haeundae-gu, I (Hangul Celluloid), HanCinema and KOFICE co-ordinator Jayoon (Julia) were met with, unsurprisingly, an utter plethora of individuals clamouring for entry and endlessly requesting directions from the BIFF staff and volunteers. With so many people demanding attention at once, it's understandable that confusion rather reigned proceedings and the question of "which entrance for whom" became rather the cry of the day. Julia was several times directed to one entrance only to be told to go back to where she'd just been for the 'correct' entry point that, well, subsequently turned out to be another no go. However, frustrating though the back and forth traipsing soon became, Julia kept her cool throughout and taking a number of deep breaths asked one member of staff for help, then another, then another…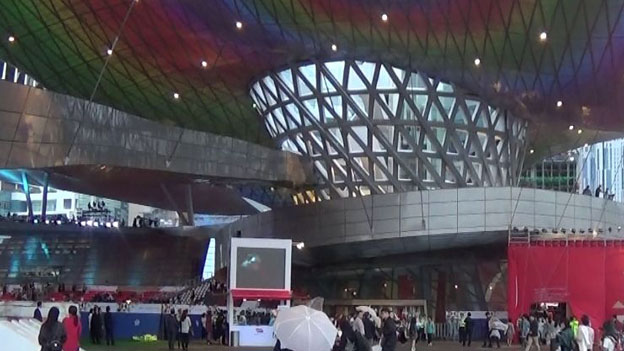 You will, I'm sure, fully understand me when I say that I hadn't slept at all the previous night – the thought of attending BIFF filled my thoughts so completely that my mind simply would not accept my request for slumber – and, as such, energy was at zero and decreasing on a minute-by-minute basis. My exhaustion clearly showed to the extent that a young BIFF official took pity on us in our predicament and took it upon himself to help Julia find the entry point we so desperately needed. It is wholly thanks to Julia's unending, always calm patience along with the much needed help of that young security guard that within the throng of queues at seemingly endless entrances we took our seats with the BIFF red carpet stretched out in front of us, just before the stars started appearing.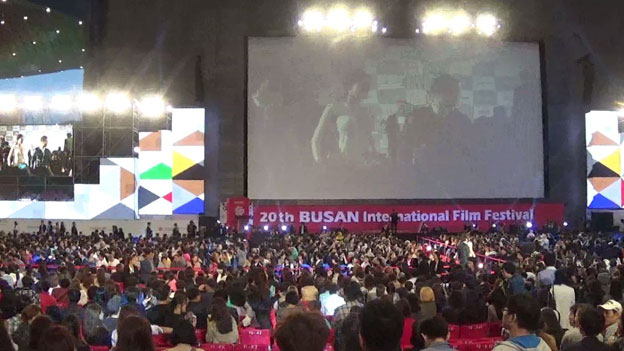 Nothing else needs to be said, the following BIFF red carpet video (filmed by me) tells you all you need to know. The only thing I'll add is to point out that while there is certainly some camera shake present, it can be wholly attributed to my heart-stopping excitement at the numerous film luminaries walking past these starstruck eyes, and that, I hope, will perhaps give you even more insight into what it was really like to be present at the 2015 BIFF Opening Ceremony.
Many, many thanks to KOFICE and its staff for organising and arranging all the events of the 2015 Korea Joa Project, including my attendance at the BIFF Opening Ceremony.
Click the links below to access the other Hangul Celluloid Korea Joa Travelogue articles, on a day-by-day basis: